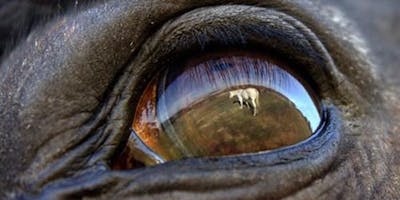 Fundamentals of Psychodynamic Equine Assisted Trauma Therapy
Saturday, April 20, 2019 at 8:30 AM - Tuesday, April 23, 2019 at 5:00 PM (EST)
More Information →
Earn 20 continuing education hours. The PEACH Pit and Minds-n-Motion are partnering to present an intensive training focusing on the fundamentals of Psychodynamic Equine Assisted Trauma Therapy. This PEATT intensive training is facilitated by Clinical Psychologist Ilka Parent, DeGPT Trauma Therapist and founder of Minds-n-Motion.
Experience innovative applications of equine-assisted psychotherapy to work with people who have experienced trauma, with a specific focus and case examples applicable to veterans and service members.
Open to equine and mental health professionals, preferably with experience in equine-assisted psychotherapy. Twenty (20) CORE contact hours of continuing education have been approved for social workers and counselors.
Prerequisite: "The Fundamentals of Equine Assisted Trauma Therapy" by Ilka Parent (not included in the registration fee)
The registration fee includes four full days of workshop activities, plus catered breakfast, lunches and snacks all days.

Participants in this four-day workshop will:

Learn the Fundamentals of Psychodynamic Equine Assisted Trauma Therapy (PEATT)
Learn about assessing and differentially diagnosing Posttraumatic stress reactions and disorders.
Get an overview of the specific treatment approach and techniques to Acute Posttraumatic Stress Disorders and Crisis Intervention, non-complex Posttraumatic Stress Disorders and complex Posttraumatic Stress Disorders in both theoretical presentations as well as with hands-on experiences.
For more information contact Gwendolyn Coley.
Registration for this unique workshop will be limited to 24 participants to maximize learning opportunities.
Registration deadline is April 19, 2019. Early registration ends Jan. 15 at 11:30 p.m. Enter 75OFF to save $75 for registratering for all four days, and 25OFF to save on the first three or last day, when registering separtely for those days.
Agenda:
Day One: The Fundamentals of Psychodynamic Equine Assisted Trauma Therapy – with particular focus on combat  related stress reactions/disorders. Review and Practice
Day Two: The Essentials of Equine Assisted Trauma Therapy

Diagnostics

Tools and Techniques
Day Three: Case Vignettes /Practice Session of working with

Posttraumatic stress reactions, 

Posttraumatic stress disorders
Day Four: Complex PTSD: diagnostics, tools and techniques
Prerequisite: 

PEATT training returnee or those who have completed the previous three days of training